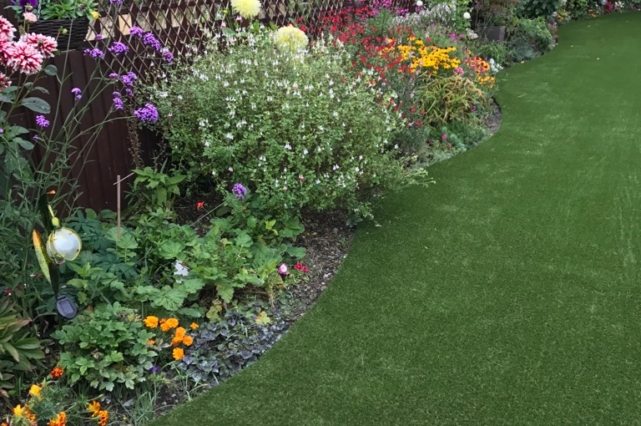 Edging System Ideas: EverEdge
When installing artificial grass you must ensure that all four sides have a robust edging system in place.
Should one or more sides of your lawn not have an edging system, Ever Edge can be a top solution.
Ever Edge is extremely lightweight and versatile, which makes for an achievable job for someone working on their own.
We recommend using Ever Edge when a curved edge is required. Due to the lengths being connected in 1m sections, you have great flexibility in what you can achieve.
Pros:
Ideal for lawns that require a curved edge.
Extremely lightweight and easy to install.
Very little of this system are visible which allows for a seamless finish to your edging.